Reducing ED Board Times and Improving Placement, Even During the Pandemic
The American College of Emergency Physicians (ACEP) in August last year identified boarding times for patients in hospital emergency departments as at an "all-time high." This is for all patients waiting to be transferred to a different facility for needed treatment, whether a behavioral health facility or hospital providing a higher level of acute care.
ACEP identified two reasons for increasing boarding times: 1) hospital staffing shortages and 2) influx of seriously ill patients, with COVID-19 and with other emergent conditions, in part due to patients' delaying necessary medical care during the pandemic.
For patients needing behavioral health treatment, even prior to the COVID-19 pandemic, the average wait time in an acute hospital ED conservatively was estimated at eight hours. Anecdotally, however, hospitals across the country often reported much longer wait times as clinically appropriate, available psychiatric beds were hard to identify, particularly for certain populations, such as children and adolescents, older patients, and those with co-occurring conditions.
Today, just five months after ACEP raised concerns about all-time high boarding times, the problem is yet more serious as the country is experiencing an even-higher number of COVID-19 cases, fueled by the Omicron variant, and even more acute staffing shortages.
For hospitals using XFERALL to automate and expedite acute medical and behavioral health patient transfers, the picture is not as bleak. In Texas alone, hospitals using XFERALL to transfer medical patients between August 2020 and July 2021 got a response from a receiving hospital to their transfer request in less than 1 minute, 18 seconds and secured acceptance for patient transfer in less than 20 minutes. Over the last two years, even during the pandemic, XFERALL's partners reduced behavioral health patient transfer times by 86%.
XFERALL empowers health care systems and providers to quickly identify medical and behavioral hospitals with the capacity and capability to accept patients for transfer. The XFERALL technology automates the patient transfer process, creating less work for the health care provider and improving emergency department capacity by reducing transfer times. By automating the patient transfer process and increasing visibility into a wider network of potentially available beds, XFERALL eliminates the need for nurses and other clinicians to make labor-intensive phone calls and faxes to identify clinically appropriate care for patients needing transfer.
There is no easy fix to the nation's health care staffing crisis, and the end to COVID-19 remains elusive. The good news is that hospitals nonetheless can reduce care delays and mitigate the consequences of the staffing shortage by implementing internal logistics and operations that accelerate the effective and efficient transition of patients to appropriate treatment. Improvement starts with questioning old habits of picking up the phone and faxing clinical information and being open to modernizing the patient transfer process. There's never been a more urgent time to do so.
To learn more about the work with DC-area hospitals and behavioral health teams, contact Jennifer Witten, senior vice president, government affairs and policy, at Jennifer.Witten@xferall.com.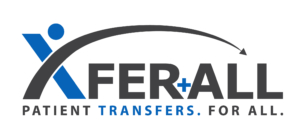 https://dcha.org/wp-content/uploads/2021/06/DCHA-Logo-1.png
0
0
Jennifer Hirt
https://dcha.org/wp-content/uploads/2021/06/DCHA-Logo-1.png
Jennifer Hirt
2022-01-24 14:29:16
2022-02-04 18:39:44
Reducing ED Board Times and Improving Placement, Even During the Pandemic