DCHA Partners with XFERALL to Provide DC Hospitals Access to a Solution to Accelerate Transfers of Medical and Behavioral Health Patients
The District of Columbia Hospital Association (DCHA) and XFERALL, the nation's leading mobile patient transfer platform, have entered a partnership that offers DC hospitals a new process for transferring acute and behavioral health patients to clinically appropriate health care facilities.
The District, as is the country, is experiencing a high volume of behavioral health patients, which results in an increased need for crisis services. DCHA and XFERRAL both recognize the importance of a collaborative approach to creating innovative solutions with diverse partners to support behavioral health access.
XFERALL reduces transfer times for medical and behavioral health patients between health care facilities.
This is one of many projects DCHA works on to ensure behavioral health needs are being met. DCHA works on many initiatives that focus on serving the behavioral health community.
"Partnering with XFERALL on this important effort provides our members with an additional tool to continue our commitment to safe, high-quality patient care for all of the individuals our hospitals serve," said Jacqueline D. Bowens, President & CEO, DCHA.
XFERALL's partners in other states have achieved reductions in wait times for transfer to appropriate care by as much as 86 percent.
"We're excited to bring our innovative platform to DC hospitals to help reduce wait times for essential medical and behavioral health care," said Nathan Read, CEO, XFERALL. "Too many patients in crisis are waiting too long for care. We know that outcomes are better when patients care is not delayed and is accessible in their community. In partnership with XFERALL, DC hospitals are working to deliver solutions that address the serious challenges of crowded emergency departments, clinician burnout, and delays in care."
DCHA is the unifying voice for hospitals and health systems in the District of Columbia and works to advance health policy to strengthen the District's world-class health care system to ensure that it is equitable and accessible to all.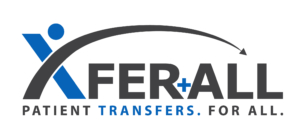 https://dcha.org/wp-content/uploads/2021/06/DCHA-Logo-1.png
0
0
Jennifer Hirt
https://dcha.org/wp-content/uploads/2021/06/DCHA-Logo-1.png
Jennifer Hirt
2022-01-31 14:38:16
2022-02-04 18:38:22
DCHA Partners with XFERALL to Provide DC Hospitals Access to a Solution to Accelerate Transfers of Medical and Behavioral Health Patients