DCHA Encourages Residents to Get Vaccinated and Seek Non-Emergency Care at Urgent Care Centers, Primary Care Offices and Telehealth Visits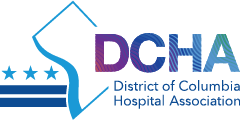 District hospitals, like their counterparts throughout the region and country, are seeing unprecedented high volumes of patients throughout the hospital system. Our members and their incredibly dedicated teams of nurses, doctors and ancillary staff members are working around the clock to ensure every patient receives the care they need as quickly as possible.
As we enter the third winter of the pandemic, COVID-19, RSV and flu cases are increasing and the District's hospitals encourage all residents to get their annual flu shot as well as the most recent COVID booster. Vaccinations are key tools to keep residents safe, healthy, and less likely to need hospital care. During this holiday season, individuals should wear masks, especially during large gatherings and perform COVID testing before and after gatherings to help reduce transmission of COVID-19.
Hospitals are also seeing a high number of visitors in the city's emergency rooms. It is critical for residents to use the emergency rooms in the right way. Emergency rooms should be used for serious conditions, such as chest pain or difficulty breathing, weakness or numbness on one side, slurred speech, broken bones, or bleeding that won't stop. Individuals experiencing fever, mild or moderate flu-like symptoms, sore throat, sprains and strains or other minor conditions should consider visiting their nearest urgent care center or schedule an appointment with their primary care doctor or a telehealth provider. Increased use of urgent care will ensure residents most in need of emergency care can access it. Most of our member hospitals offer virtual and/or on-demand telehealth visits from the comfort of your home or wherever you may be, using a phone, tablet, or computer.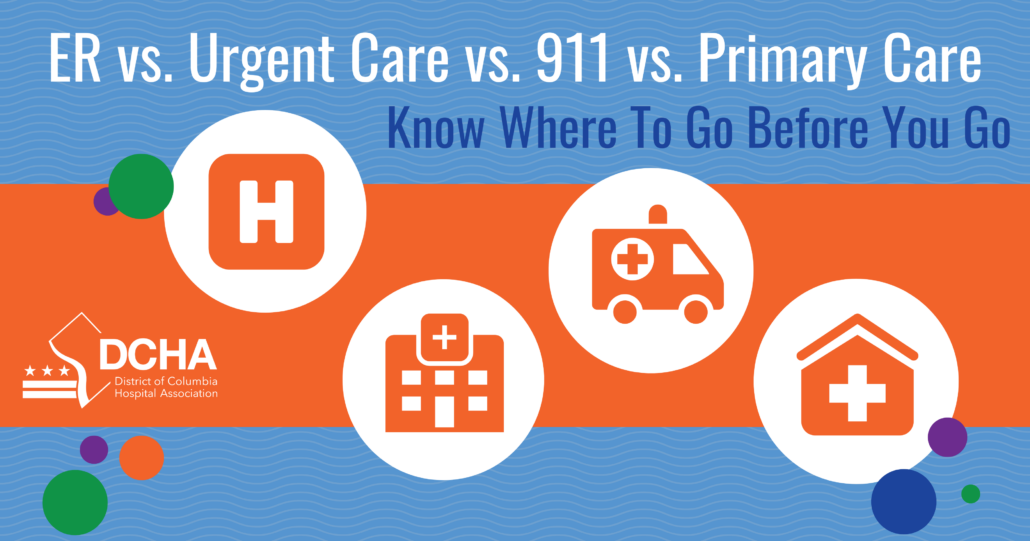 https://dcha.org/wp-content/uploads/2021/06/DCHA-Logo-1.png
0
0
Jennifer Hirt
https://dcha.org/wp-content/uploads/2021/06/DCHA-Logo-1.png
Jennifer Hirt
2022-12-02 20:57:26
2022-12-02 20:57:26
DCHA Encourages Residents to Get Vaccinated and Seek Non-Emergency Care at Urgent Care Centers, Primary Care Offices and Telehealth Visits